About Susan Z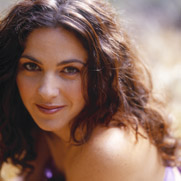 Work-wise, here are some of the things I've been doing:
I went to Paris a couple years back and recorded one of my original tunes, GOODBYE, for the album "ELECTRO MAGNETIC LOVE REACTION", released August, 2011. The album is a collection of "…electro pop galaxy sparkling with trance rhythms, stellar melodies and inspired lyrics which will make you dance upon the stars and the dance floors of the world." (The Stereo Flow)
After having kids I started writing and recording kid tunes. "SONGS FOR LITTLE HANDS" has sold over 41,000 copies. I do baby/toddler music classes featuring music from "SfLH", and from my new kid album, being released in November. Wow Factor: I use real American Sign Language in my classes, helping pre-verbal babies communicate before they can speak. (www.babysignlanguage.net)
I've got two CDs (BELIEVE and CAUTIONARY TALES), and enough material to make several more.  Acting has been part of my life ever since I had my first line in the 3rd Grade bilingual play: "Hay una mosca en mi sopa!"
More recently I've had lead roles in these shows:
HAIRSPRAY, HAIR, WEST SIDE STORY, MY FAIR LADY, GUYS AND DOLLS, A FUNNY THING HAPPENED…, JACKIE O,  BEAUTY AND THE BEAST.
And in the distant past:
THE CRUCIBLE, STEEL MAGNOLIAS, THE BIRDS (Berkeley Rep), A CHRISTMAS CAROL (ACT), STREET SCENE, AMADEUS, THE FANTASTICKS, to name a few.
On another side of the acting world, I poked the Pillsbury Dough Boy, Swapped My Ride with Ford, channeled my inner pop divas for a Karaoke Revolution, and cried in front of Keanu Reeves.
Philanthropy was never on my list of "Things to Do" before I climbed Mount Everest, but I've been producing benefits for the fight against breast cancer since 1998, under the secret name: Wine, Women & Song. Don't tell anyone.
If you've read this far… congratulations! You've got an amazing attention span and I will spank you… I mean THANK YOU, next time we meet.